On October 18th, join us on a journey towards climate neutrality
---
---
---
---
---
---
---
Across Europe, cities and towns are embracing an ambitious and equitable transformation. Through nature-based solutions, local CO2 pricing, renovation campaigns to combat energy poverty, citizen-led sustainable mobility initiatives, and the formation of energy communities, local-level climate action is thriving.
With Grafting Cities, our partner Energy Cities delves into tangible examples of the transformation we need, exploring how to achieve our climate goals amidst a constantly evolving local landscape. Municipal representatives from across Europe will come together for high-level plenaries, interactive workshops, informal open space formats, and valuable networking opportunities.
---
---
In the context of the Energy Cities' Inspirational Day on October 18th, the session Towards climate neutrality: a new digital tool for your city's transition is dedicated to the EUCityCalc project.
From 16.00 to 17.30, join us to learn more about this innovative webtool that helps cities to simulate low-carbon scenarios to make informative policy choices and improve citizens' well-being.
Don't miss this chance: Register today!
---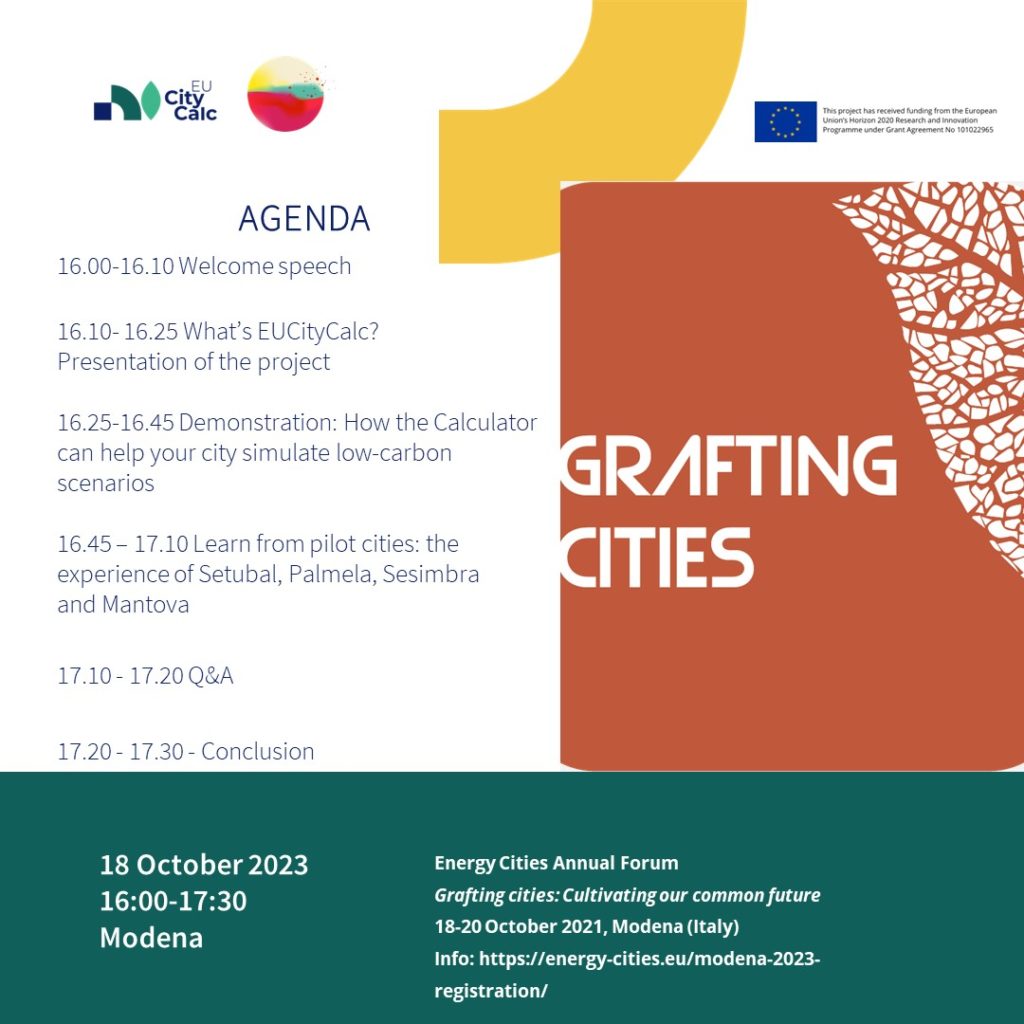 ---
---
---