REA North held second co-creation workshop for the collaborative development of a transition pathway towards climate neutrality
---
---
In a significant stride towards a sustainable future, Regional Energy Agency North (REA North) hosted its second co-creation workshop. This event served as a crucial stepping stone in the shared journey of Koprivnica, Varaždin, and Virovitica – three Croatian pilot cities involved in the EUCityCalc project because committed to embracing climate neutrality.
---
---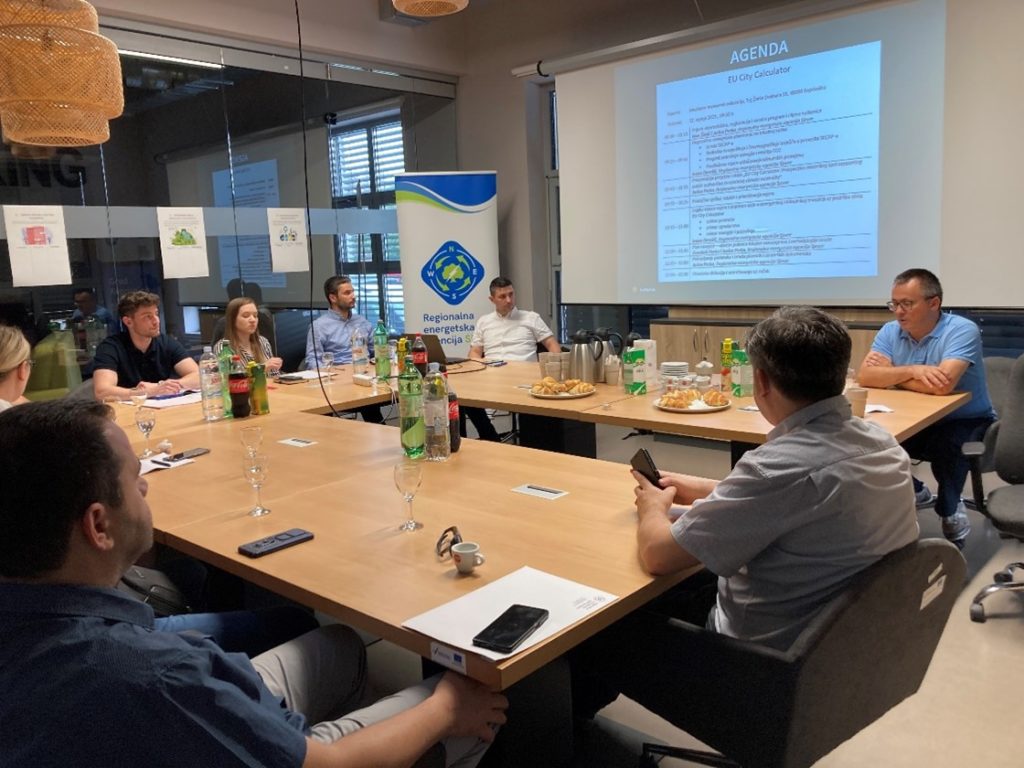 ---
---
Building upon the success of three initial meetings held in May, this mid-July workshop showcased a dynamic and collaborative approach to developing a green strategy. At its core was the utilization of the EUCity Calculator, a tool designed to craft energy and climate transition scenarios.
The workshop gathered local experts from various sectors – construction, transportation, energy, and consumption. Their collective expertise aimed at unraveling the potential within the EUCity Calculator, shedding light on its benefits, and molding its structure. With a strategic focus, the workshop delved into the identification and prioritization of paramount measures tailored to each pilot city. This set the stage for a practical exercise, during which representative experts from the pilot cities actively engaged in selecting and ranking measures specific to their urban landscapes.
The REA North co-creation workshop captured not only the essence of collaboration but also a genuine commitment to sustainable progress.
---